OVERVIEW
In 2011, I was part of a team at IDL contracted to create a unique architectural language within a family of fixtures for the launch of Wii U. This set of fixtures was purposed to define the unique and recognizable brand identity of Wii U. 
My role was to create the supplementary graphics that would accompany each fixture. These graphics were to emulate similar visual themes and aesthetics as the fixtures themselves and to act as a supporting element to display the function of the system and to provide instruction to people interacting with the fixtures.

FOCUS
• The solution will have an affect on how consumers shop. • The fixture experience will result in enticing new consumers to try Wii U. • The fixtures will play a role in influencing their purchases. • Wii U product at retail will be positioned to differ from Nintendos' usual "interactives".  • Solve how this product or experience might set Wii U apart. • Fun, easy & social, but also an intense experience.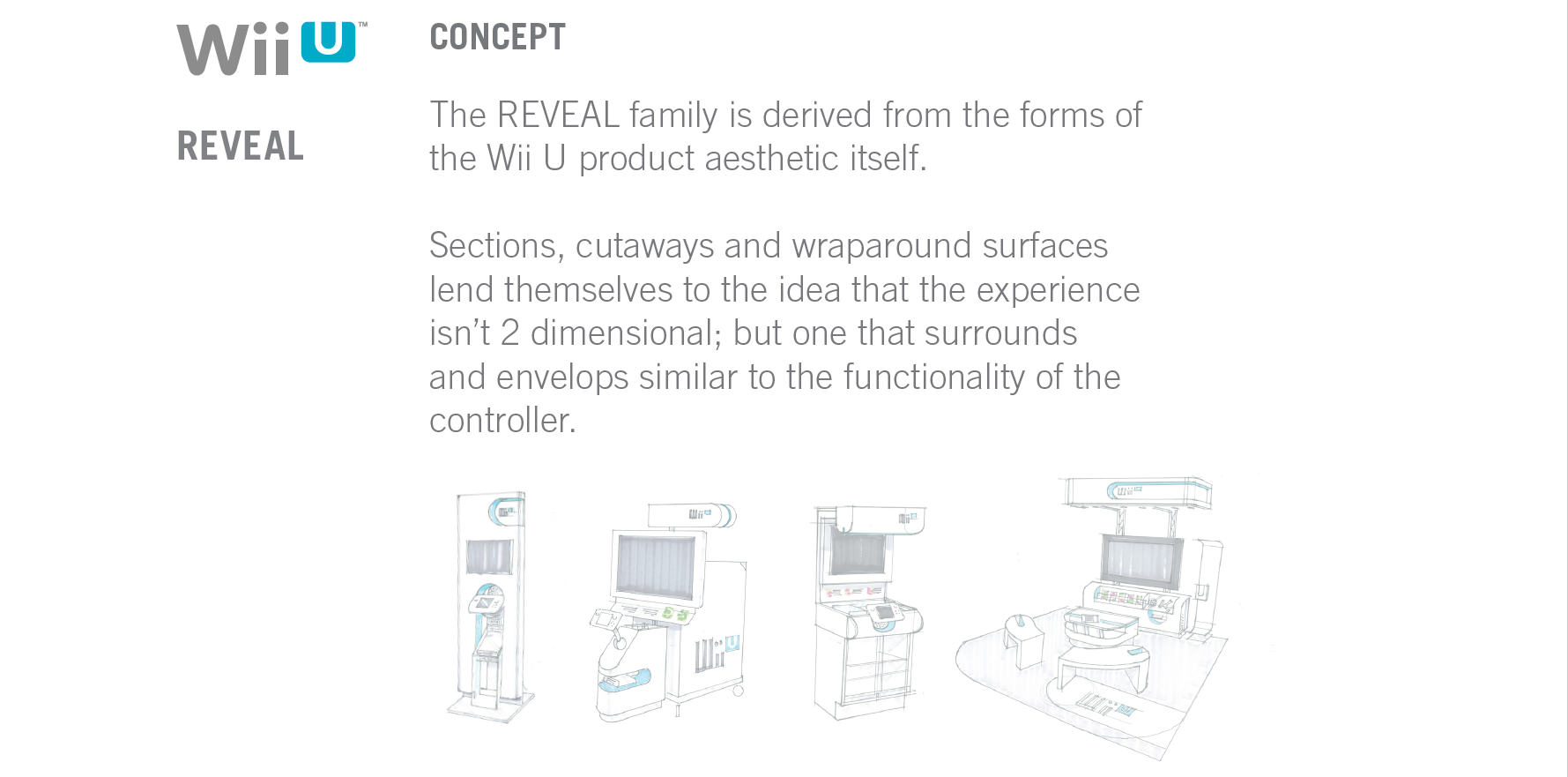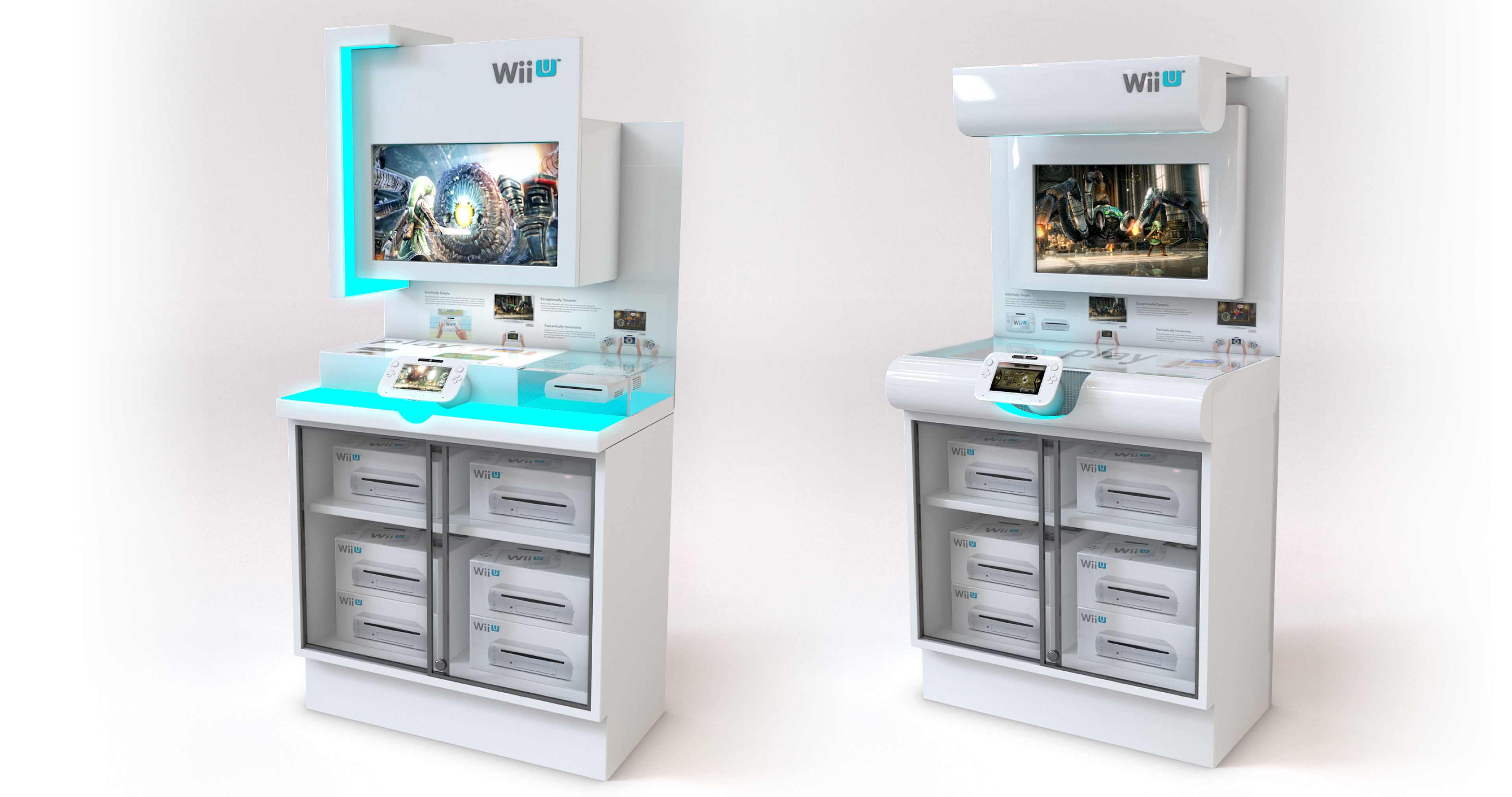 PETER BECK – VP Client Services | pbeck@idlww.com 
MONICA COAKLEY | National Account Mgr
JEFF BRUMMER | Creative Director
MICHAEL BUCHALTER | Project Manager
KEVIN SEEWER | Sr Visualization Specialist
JUSTIN MACGREGOR • JARED HOPKINS • PAUL LESER | 3d Visualization
NATHANAEL CLANTON | Graphic Designer

DAVID KVORTEK | Engineering Director