Jesus Use Me Movement | Logo + Brand Design
The Jesus Use Me Movement is a Christian non-profit ministry anchored on the concept of a simple prayer, "Jesus Use Me". The organization's mission is to help each person live out their faith journey as a seamless part of their lives, spreading love, and sharing their story with the goal of inspiring hope and change in other people's lives. – The JUMM does this through interactive experiences and events, music, and through providing resources to help people in practical ways each day.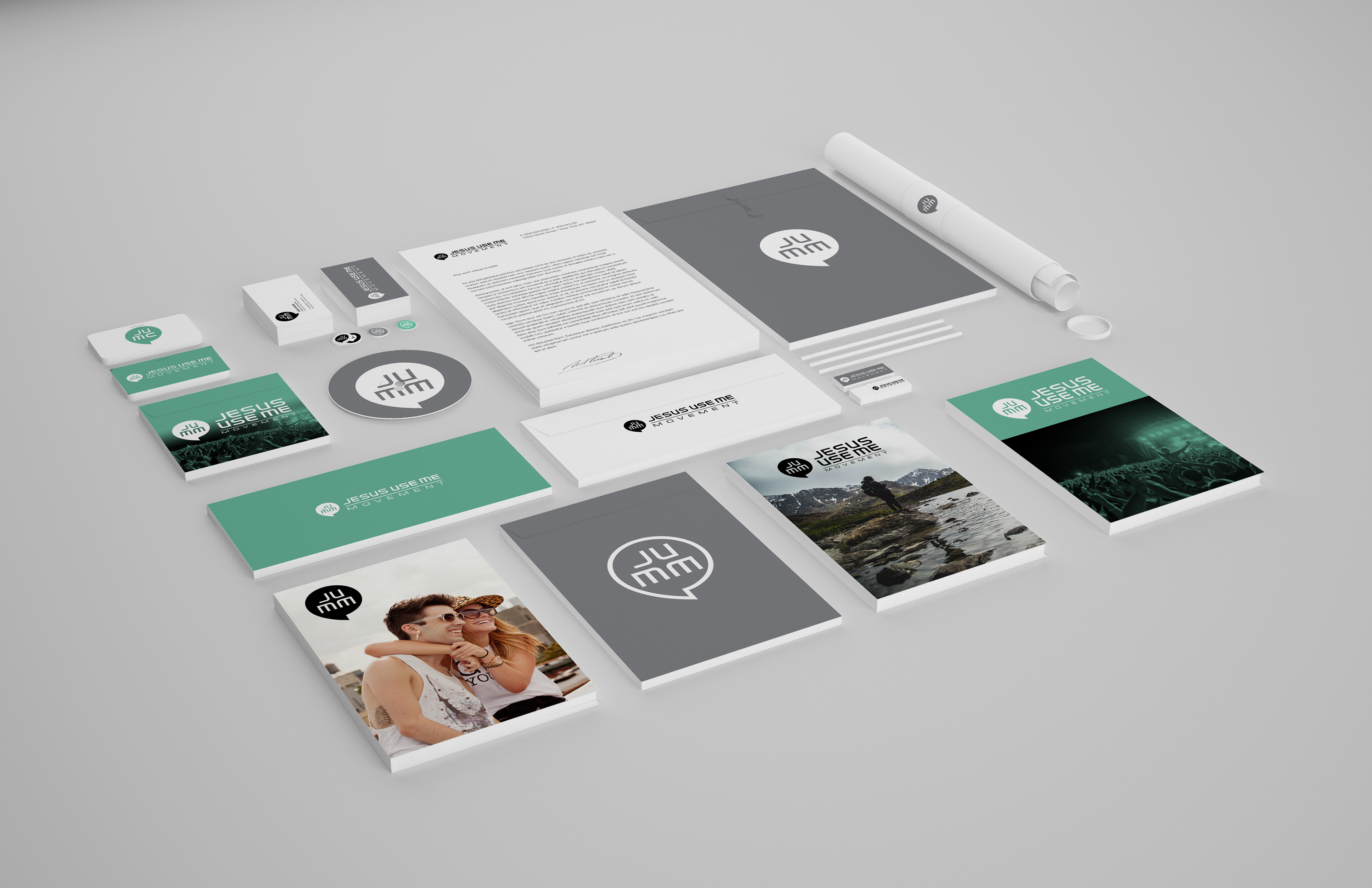 This was a from-the-ground-up complete branding project including, development of the concept to final logo , custom typography, visual brand identity , brand voice , stationery, apparel concepts, and digital media.
ROUND 1