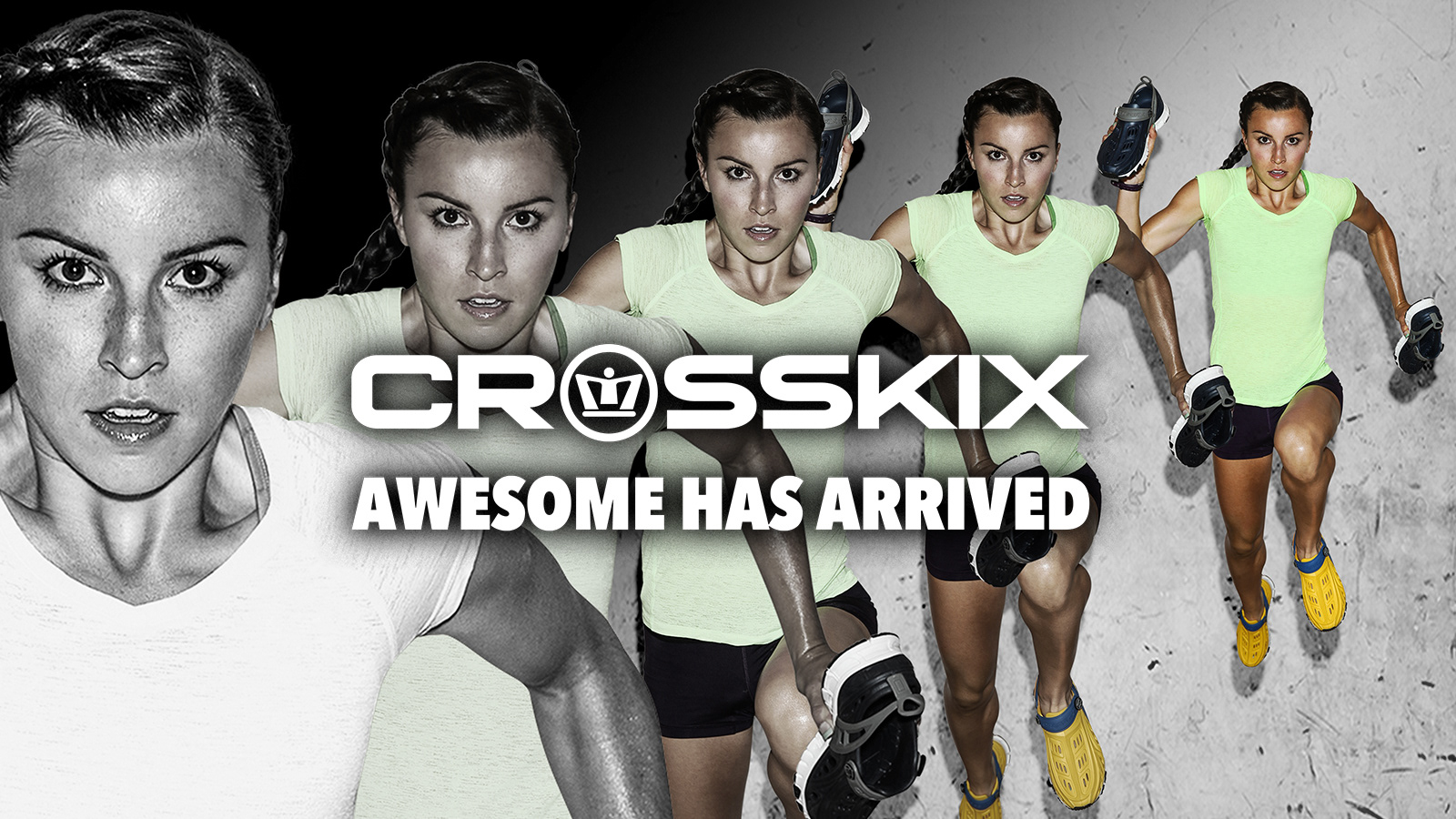 Creative Direction & Photography: Heart & Hustle Productions   |   Branding & Graphic Design: Clanton Brand Consulting

Crosskix Footwear approached Heart & Hustle (partnered with myself) to design a fresh branded look. Aspiring to become a new force in the EVA foam composite footwear category, most recognizably dominated by Crocs, their product and attitude brings in sleek and sport-inspired styling that is unprecedented for EVA shoes. To reinforce this new approach to footwear, Crosskix wanted new imagery, communication and an aesthetic style to help them rise above the competition in their emerging category and highlighting their technological and design advantages.


In order to determine where to take the fledgling brand, our team assessed where they currently were, conducting a study of all their brand communication, visuals and presentation. Thankfully, the brand already had a clean foundation, based on minimal imagery and technical features. Moving forward, H&H assembled aesthetic, texture/pattern, active and environmental reference to draw from and inject life and character into the blank slate of a brand. In addition, we provided exploration for possible logo refreshes and alternates, and new brand language, developing dozens of taglines and advertisement concepts.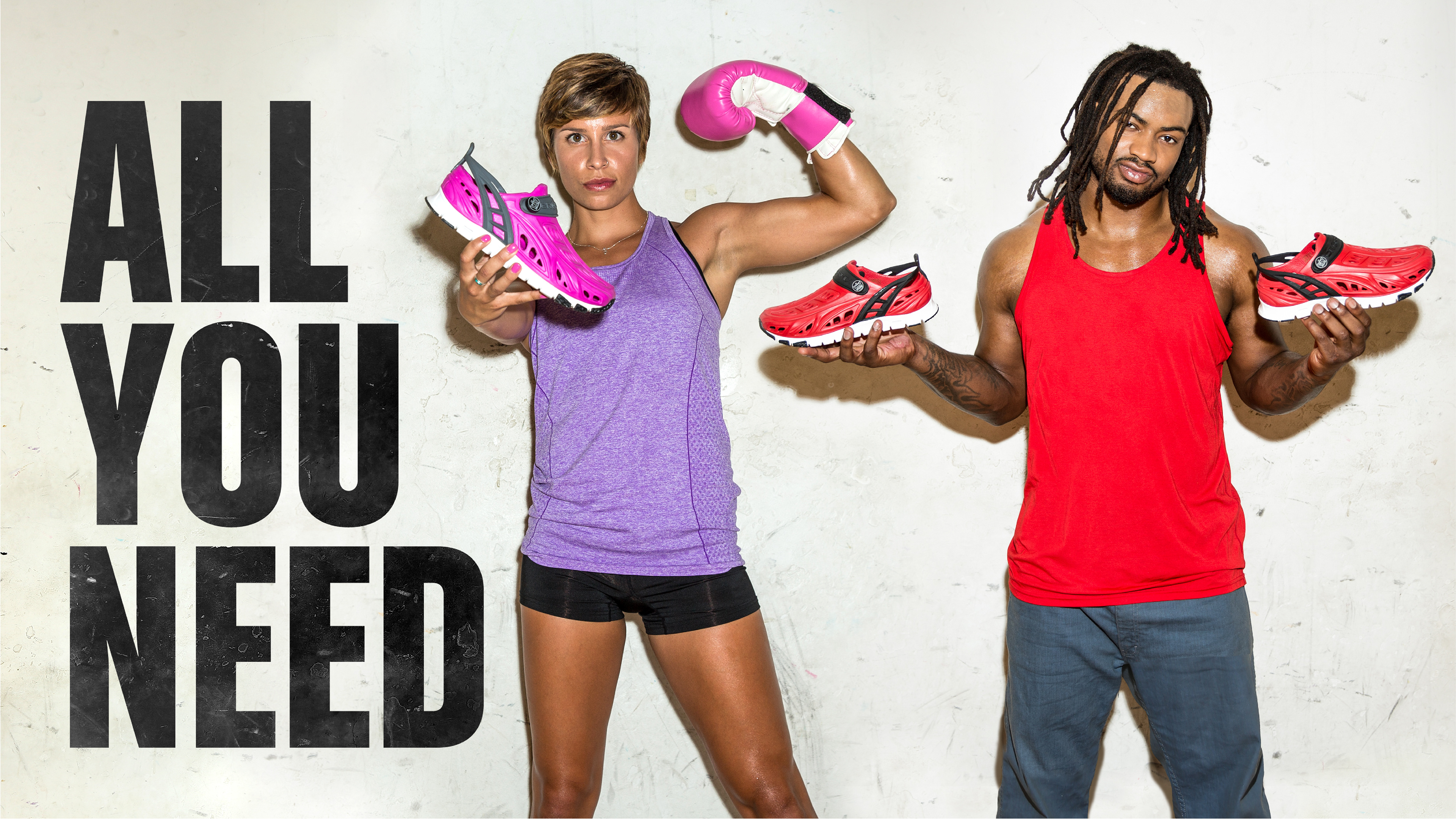 After determining a stylistic approach, Heart and Hustle directed photo shoots with models and products in multiple settings to showcase the versatility and different demographic aspects of the brand. Stylized typographic and photographic treatments were then applied by myself, merging the visual assets into varied expressions of brand communication for web and print, including large-scale graphics.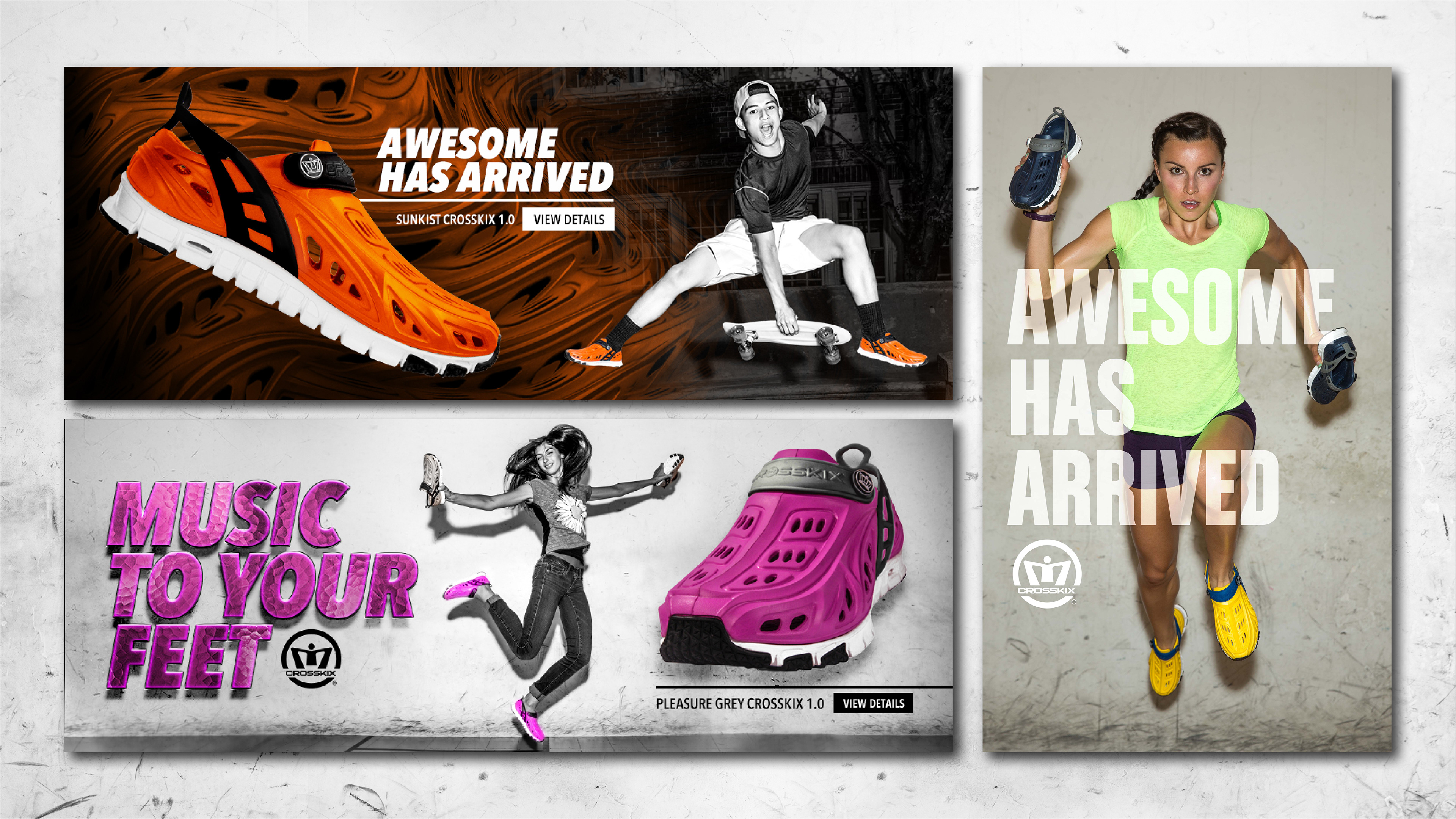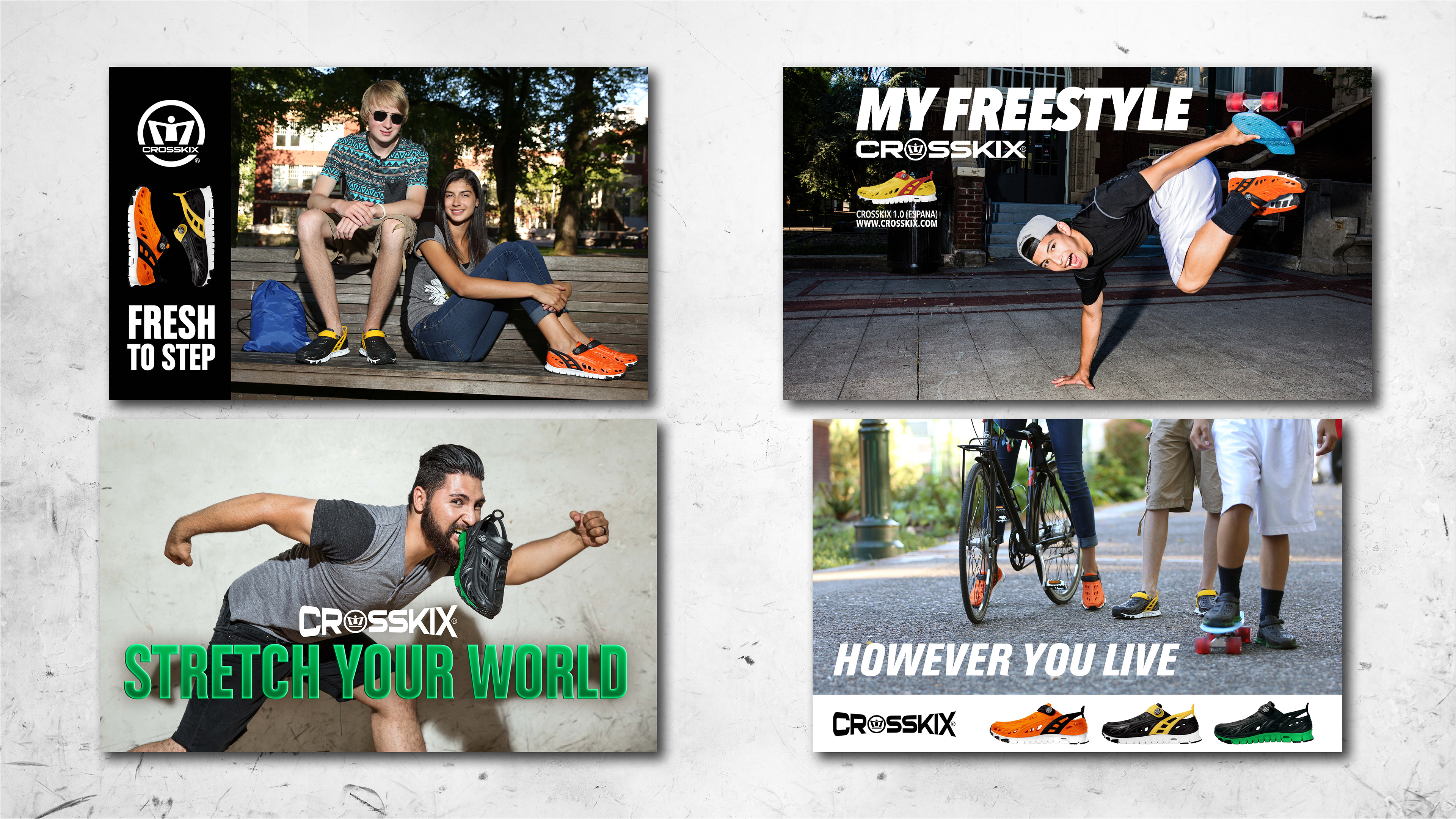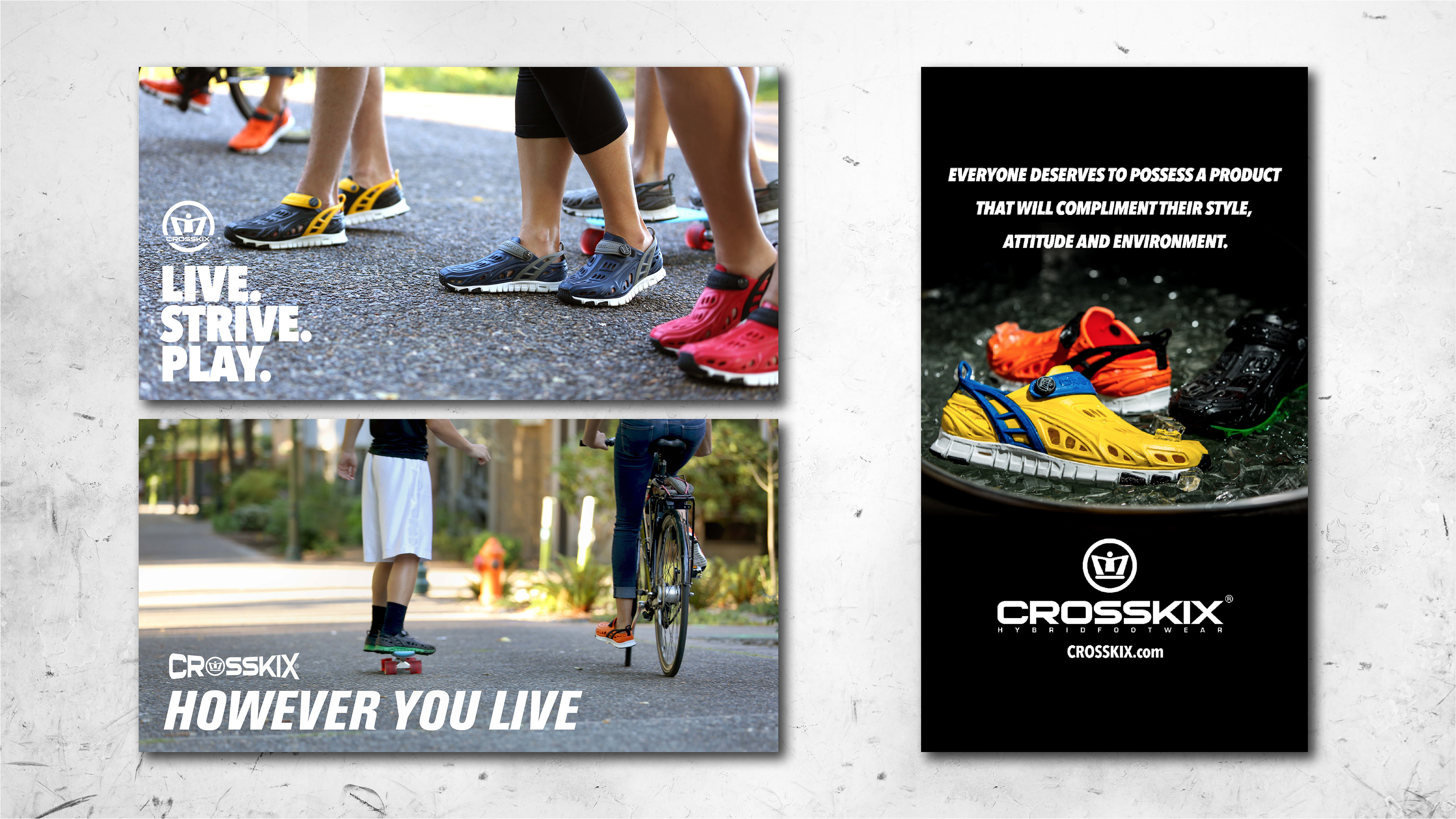 Following these deliverables, I also created a presentational lookbook for Crosskix to distribute at trade shows and to potential customers and investors, as well as a branded media kit presentation. Our team strategically developed not only the visuals, but the brand strategy for the media kit. This media kit would be the primary tool for brand presentations to assist the company's executive sales team.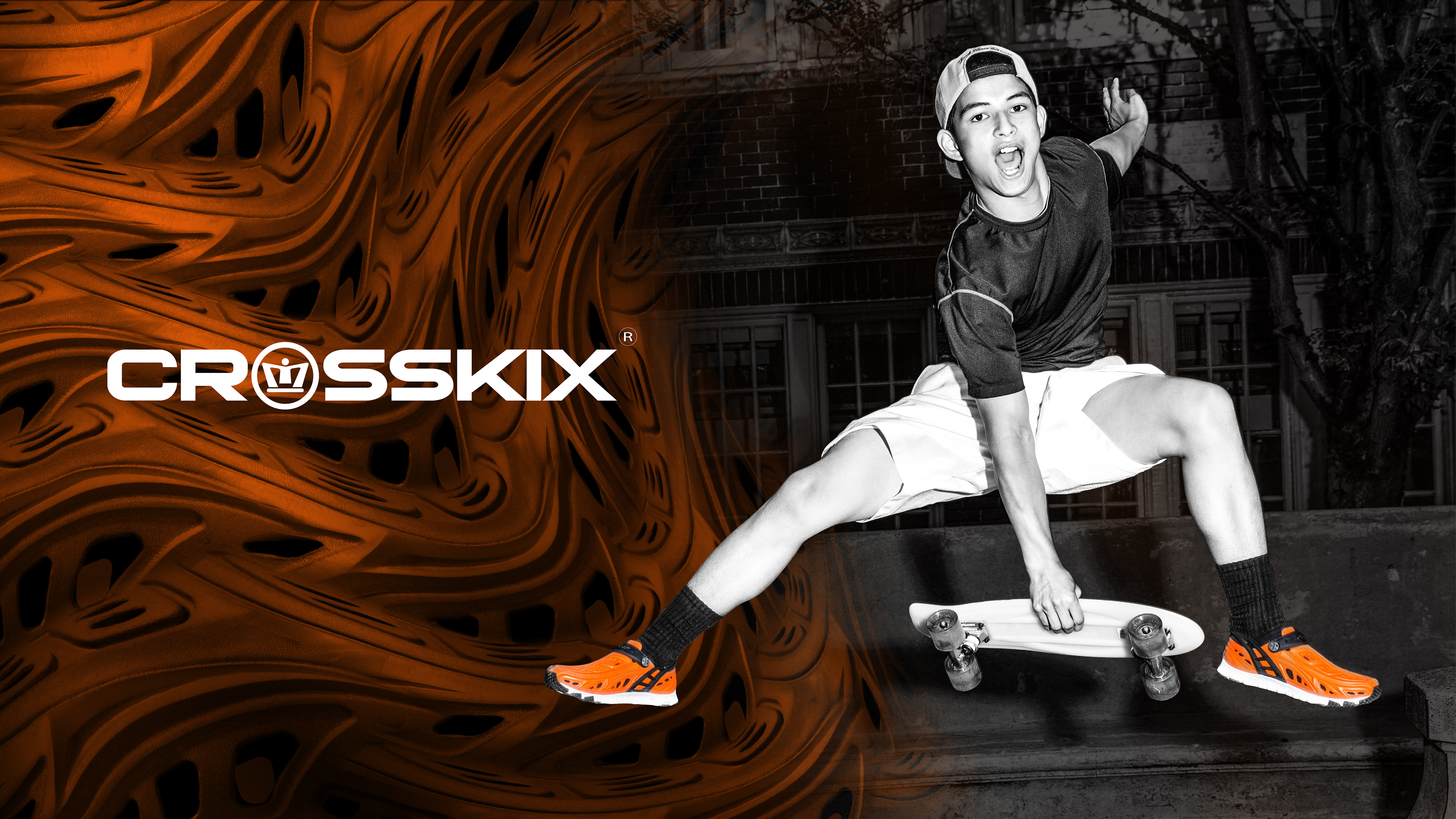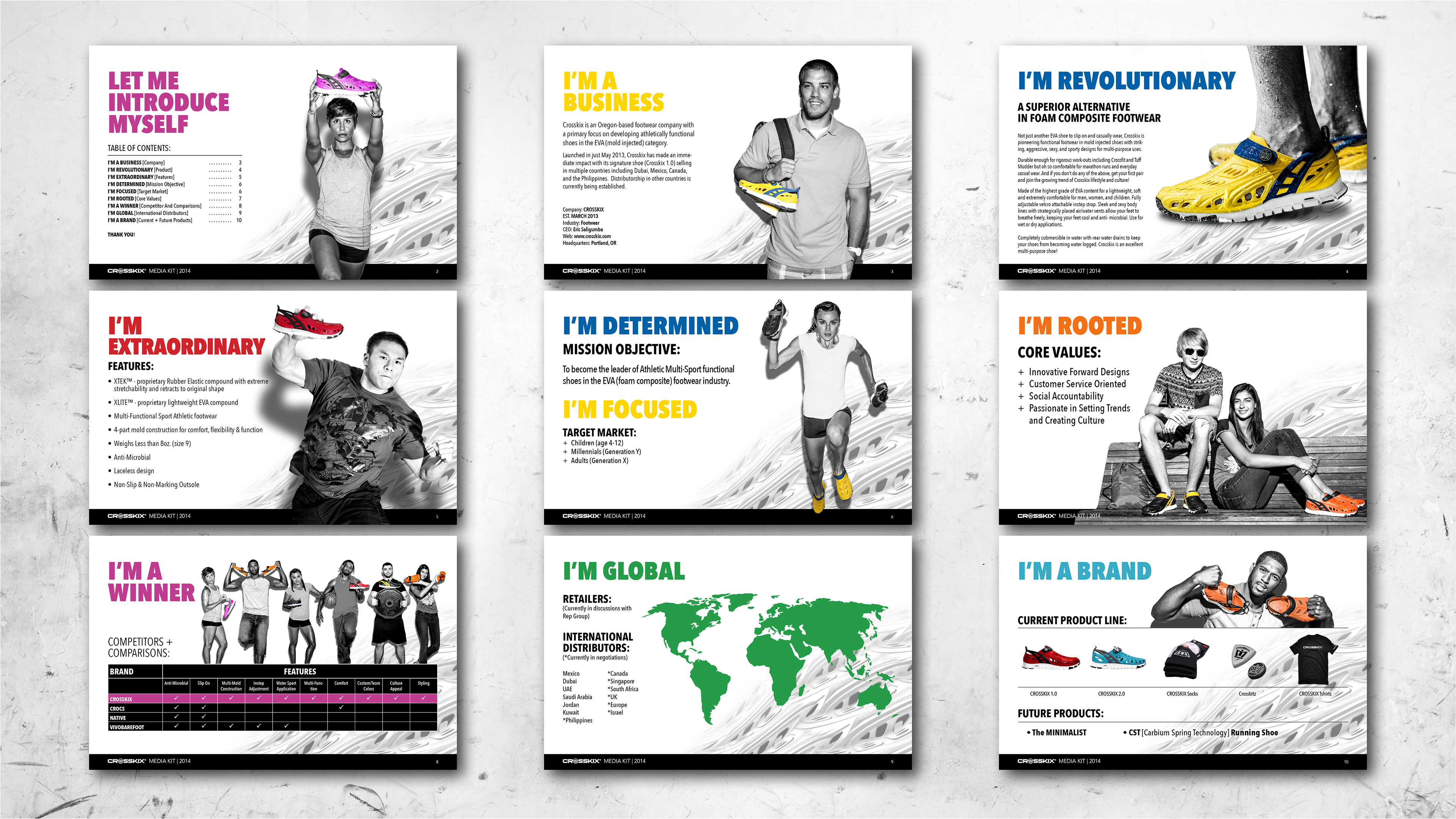 The visuals, brand messaging and promotional materials created for the Crosskix campaign were showcased at multiple national trade shows, as well as online and in investor presentations. Each of these pieces of branding became told that helped Crosskix promote brand awareness more effectively, establish stronger brand recognizability, and present a more legitimate brand expression that for building relationships with potential and new investors.